Invitech is a leading provider of telecommunication and infrastructure solutions to more than 6,000 corporate, institutional and wholesale customers, offering managed information communications services. Its portfolio includes broadband business internet, data centre, IT security and cloud solutions as well as voice and IT services. Invitech's infrastructure consists of a fibre optic network with a total length of 10,450 kilometres nationwide, and 6,500 connected buildings and data centres with a combined area of more than 3,500 square metres – including the only data centre in Hungary with independent TIER-III certification. The company operates IT equipment for 23,000 end users.
The complex solutions by Invitech are used by telecommunication companies, health-care institutions, financial institutions, energy companies, transportation companies and many other organisations. Our goal is to provide our partners with the most up-to-date technologies at a level of daily processes while always focusing on their actual operation. Our highly qualified and committed staff of 650 works day and night to achieve this goal.
For more information about Invitech, please download our Company Introduction at link.
Az Invitel Csoport jogelődjei helyi koncessziós társaságként működnek.

Az Invitel elődei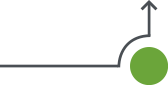 1995
2001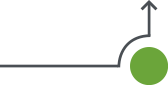 A francia tulajdonú Vivendi felvásárolja az Invitel jogelődjeit.
Invitel cégnév bevezetése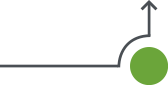 2003
2007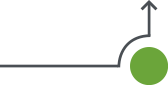 PanTel és Tele2 felvásárlása
Mid Europa Partners felvásárolja az Invitel Csoportot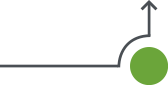 2009
2011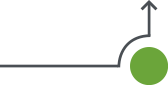 FiberNet lakossági üzletágának felvásárlása
Szétválás:
Invitel => lakossági
Invitech => B2B
& Nagykereskedelmi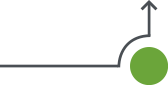 2016
2017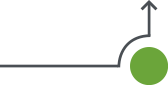 China CEE-Fund felvásárolja az Invitel csoportot
Digi felvásárolja az Invitel lakossági üzletágat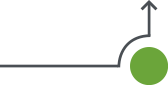 2018 Q2
2019 Q1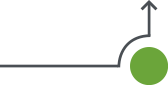 Invitech felvásárolja Novotront (optikai hálózat és tornyok)

The history of Invitech goes back to the time of the Economic Transition. In 1989, when Magyar Posta (Hungarian Post), formerly a monolithic structure, was divided into three parts, telecommunication tasks were organised to form an independent company. The Telecommunications Act, put in force in 1993, classified public telecommunications services as concession services, resulting in the establishment of 12 independent telephone companies in 1994 – including the predecessors of Invitech.
In 2001, the French-owned Vivendi Group was formed through the acquisition of predecessors and other companies. In 2002, these predecessors merged with Vivendi Telecom Hungary Rt., which was acquired in 2003 by investment companies. The company thus created unified its products and services under the name Invitel. In 2006, Invitel acquired Internet service providers. One of the companies joining the group was Pantel, which operated one of the nationwide telecommunications backbone networks.
In 2007, Hungarian Telephone and Cable Corp. (HTCC) became the owner of Invitel.
Between 2007 and 2008, by means of further acquisitions the Group was turned into one of the country's leading network providers with an ever-expanding portfolio.
Starting from 2009, Mid Europa Partners (MEP) gradually acquired Invitel's entire equity stake and eventually became the owner of Invitel. In the meantime, the company made further telecommunications acquisitions.
Our group of companies with more than 20 years of experience carried out a major organisational modernisation in 2016. On 30 June 2016, after approximately half a year of preparations, the former unit active in the private and small business sectors started its independent operation under the name INVITEL Távközlési Zrt., while the one specialised in providing services to corporate, institutional and wholesale customers also became independent as defined by company law, under the name Invitech Megoldások Zrt. Hence, Invitech was officially founded on 30 June 2016.
In March 2017, the majority of the shares of Invitel Group were acquired by China-CEE Fund. China-CEE Fund is a $ 430 million private equity fund advised by CEE Equity Partners, an investment advisor having an office in Budapest. The fund is a leading financial investor in the Central and Eastern Europe region.
Invitel Távközlési Zrt., active in the private and small business sectors, was eventually acquired by DIGI Kft. on 30 May 2018. This resulted in the reorganisation of the group. Invitel Group ceased to exist as an entity and Invitech carried on with its activities as an individual company with its ownership remaining the same.
On 31 August 2018, the General Assembly of Invitech (full name according to corporate law: Invitech ICT Services Kft.) decided to change the macro structure of the group. For further information, please read the sections below.